Discover more from Matt on Audio
Podcasts, streaming and radio - what's happening and why.
Over 3,000 subscribers
Radio's Leadership Shake-up
Why are the big bosses moving on?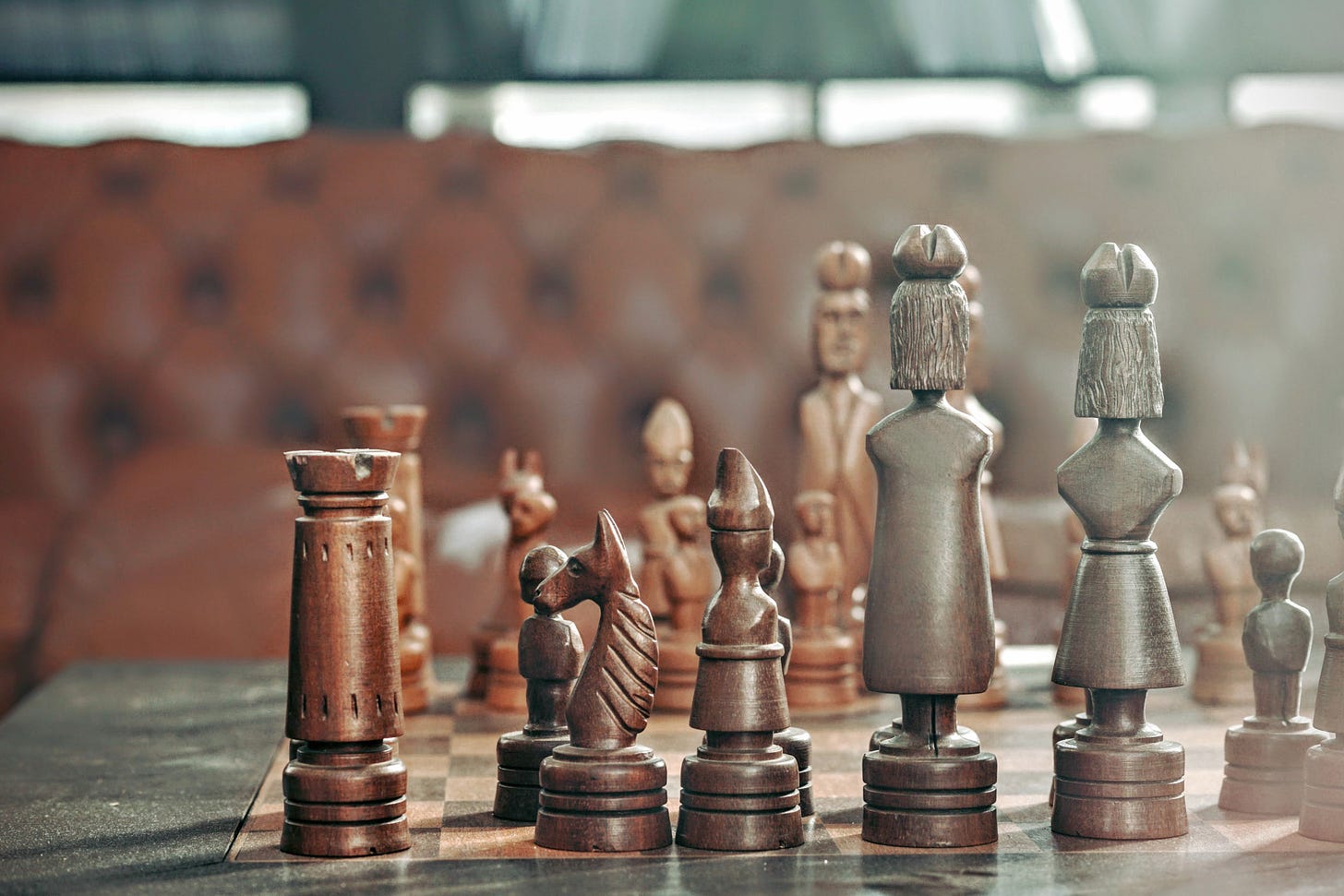 As we approach the end of the year, there's a wave of people choosing to leave the radio industry.
At the BBC, many local radio Managing Editors have taken voluntary redundancy, the Director of Audio and Education, James Purnell is off and at Global, their Chief Strategy Officer, Will Harding is leaving too.
Many of these changes are aftershocks from the earthquake of change that's happening to radio and the media sector.
At the BBC they're facing budget cuts as they lose income associated with Over 75s, declining licence fee and Studios revenue. A cross-BBC voluntary redundancy process is currently underway. For many considering taking the money there's also an upcoming move to reduce the maximum payout from £150k to £95k. So taking the cash now, for many long-serving employees, means getting an extra £50k for the retirement pot.
Reading between the lines, you can see why eight BBC Local Radio Editors stepped down and then BBC London's David Robey did too.
Upstairs, James Purnell is off to become President and Vice-Chancellor of the University of Arts London, after seven and half years at the BBC. James, an ex-Labour Minister, is said to have always had his eyes on the DG's Chair (though I imagine he knew his political involvement would make that unlikely).
With Tim Davie's arrival in that chair, his own re-structure meant that the Ex-Co - the executive committee of people that report to him was shrunk. And as part of that the Director of Radio and Education got bumped from the top table. You could understand why those two things might encourage someone to look in other directions.
Perhaps if you did still have an eye on being Director General one day, leaving the Corporation would give you a better shot at it later, rather than hanging around and hoping that an unexpected event hits the current incumbent.
Whoever's at the top of BBC Radio always gets a mixed response from the troops. The Director's job is to ensure the Division does well in the internecine internal battles, is well positioned for the future whilst not going wrong day to day. These sometimes conflicting elements aren't always visible by the front-line staff.
What has been successful for James is the establishment of BBC Sounds as a core part of BBC Radio's future. It has definitely not been an easy journey. There's been overcoming initial entrenched views by those that profit from the status quo; having to work with another division - Engineering, with their own beliefs and priorities - to get the product out the door, then iterated; plus the challenge of demonstrating to consumers, particularly young ones, that it's something they should use - and there's new content that they might like.
Overall though, I think BBC Sounds has reached the vital level in any large organisation - that it's established enough to stop someone new killing it off.
There's plenty of room for growth (and product development) but it has finally been adopted by the stations and their drumbeat of promotion has seeped into the consciousness of consumers.
The big question is what they do post-Purnell? The boss is now Charlotte Moore - the BBC's Director of Content, does she hire a Director of Radio or does she take the head of Pop (Lorna Clarke), perhaps a new super-Head of Speech, alongside someone that runs production and policy as direct reports? I'd hope that Radio still had someone that could think strategically, rather than the siloing of the operations.
Over in Leicester Square, not as well known in the industry, but a powerful executive for nearly 15 years is Global's Chief Strategy Officer Will Harding. Will was my new boss for my last six months, after he joined GCap from Sky. He was then, and is still now, a tough character.
A few months into his time there we had a meeting with the website leadership team who presented us their future plans. Under-prepared and without much vision, they were quietly taken apart by Will. It was pretty devastating, and I was glad I was on his side.
Will did a lot of regulation, negotiations and digital distribution. He also picked up a lot of projects along the way, including getting the Global Academy on-track after some bumpy times in the run up to its launch. Will does not mind an argument. His importance to the company is highlighted by the fact he's still going to be chairing some Global partnerships and boards and is still working with school after he leaves at the end of the year. He has some big boots to fill.
Both Will and James were involved in parts of radio that rarely have the spotlight on them - strategy, platforms and product development. Content has historically got all the attention, but in a multi-platform world, concentrating on knocking out some programmes and radio stations won't cut it. As I said last week, content isn't king any more, marketing and distribution join it, in being essential.
I was quite enamoured when I read about Disney's restructure a few weeks ago.
Under the new structure, Disney's world-class creative engines will focus on developing and producing original content for the Company's streaming services, as well as for legacy platforms, while distribution and commercialisation activities will be centralised into a single, global Media and Entertainment Distribution organisation. The new Media and Entertainment Distribution group will be responsible for all monetisation of content—both distribution and ad sales—and will oversee operations of the Company's streaming services. 
Explaining this, the Disney CEO Bob Chapek says:
Managing content creation distinct from distribution will allow us to be more effective and nimble in making the content consumers want most, delivered in the way they prefer to consume it. Our creative teams will concentrate on what they do best—making world-class, franchise-based content—while our newly centralised global distribution team will focus on delivering and monetising that content in the most optimal way across all platforms, including Disney+, Hulu, ESPN+ and the coming Star international streaming service.
In many radio businesses the Content people have always had quite a hand in the business operations. I think this made sense when your operation was just a single channel, being distributed mainly one way. In those days your output was your business. Nowadays, I'm not so sure.
Does someone who's an expert in making material have the time to spend developing and executing broader based audio businesses where platforms and consumer behaviour change so fast? Is it time to develop different roles and structures that are more consumer-led than single brand-led?
I think to grow successful audio businesses it's time to rethink how they're structured, and what they're aiming to do to expand and develop.
Enjoyed this? Get an email every Tuesday morning for free: